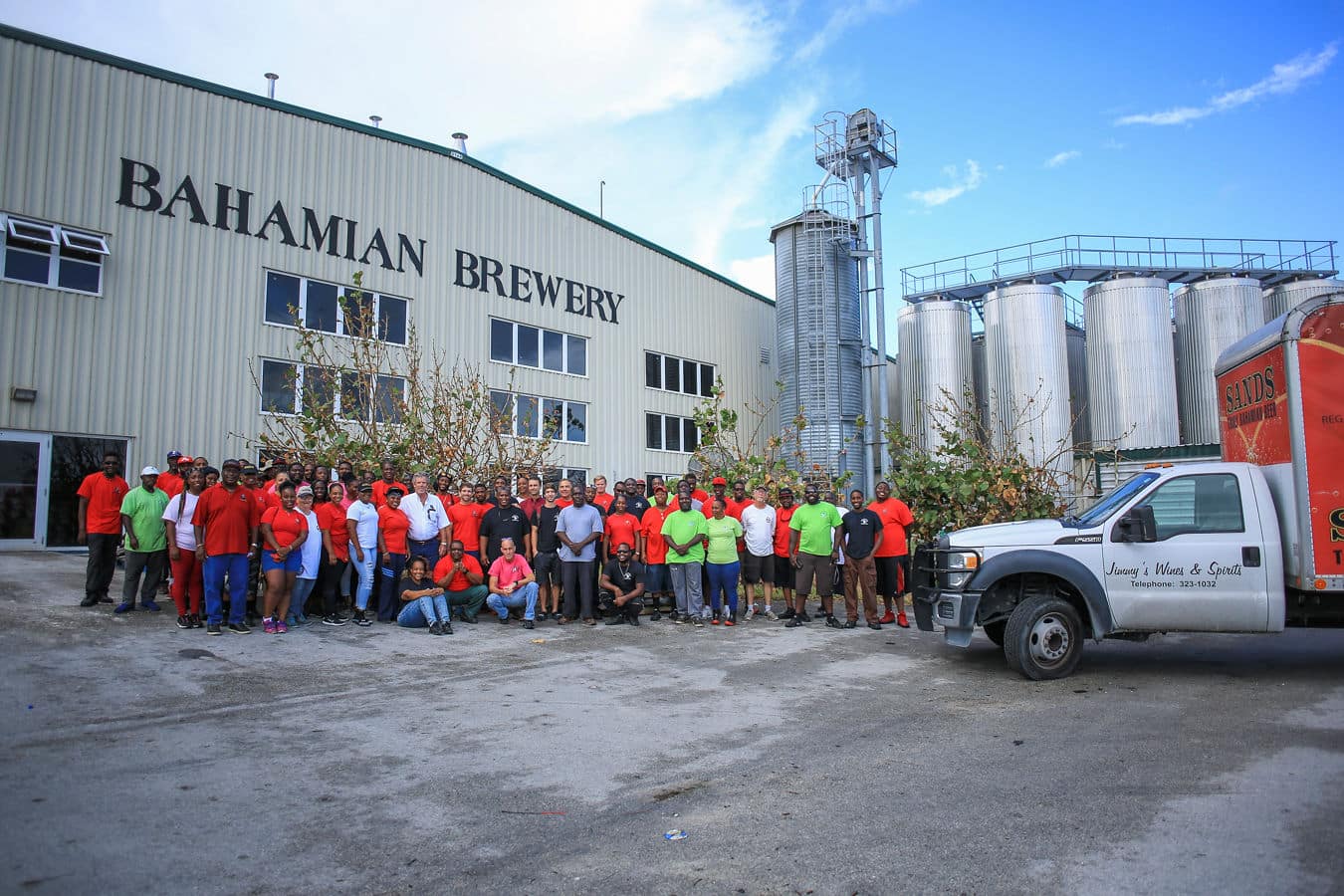 Grand Bahama's newest brewery opened in 2007 with the launch of its first beer SANDS. The 20-acre bahamas breweryBrewery is located on the intersection on Queen's Highway and Grand Bahama Way and is a 100% Bahamian Owned business. The brewery currently employs over 50 Bahamians.
The Brewery is approximately 60,000 square feet and is built on 20 acres of land located near the Grand Bahama Harbour facilities. The brewery also houses a brewery tour facility, retail store, gift store for visiting tourists and locals alike.

"We have allocated 2 acres of land to build a botanical garden where Grand Bahamians can sit and enjoy their Bahamian brewed beer in a relaxing atmosphere and so too can visiting tourists, or even me" notes Mr. Sands.
sands bottling beer
BBB bottles our products in a high grade glass which helps keeps our taste better. And our bottles are recyclable which means we are helping the environment too by producing less waste – and that means our consumer can be happy to drink more too!
[caldera_form id="CF5db74cb387cd0"]